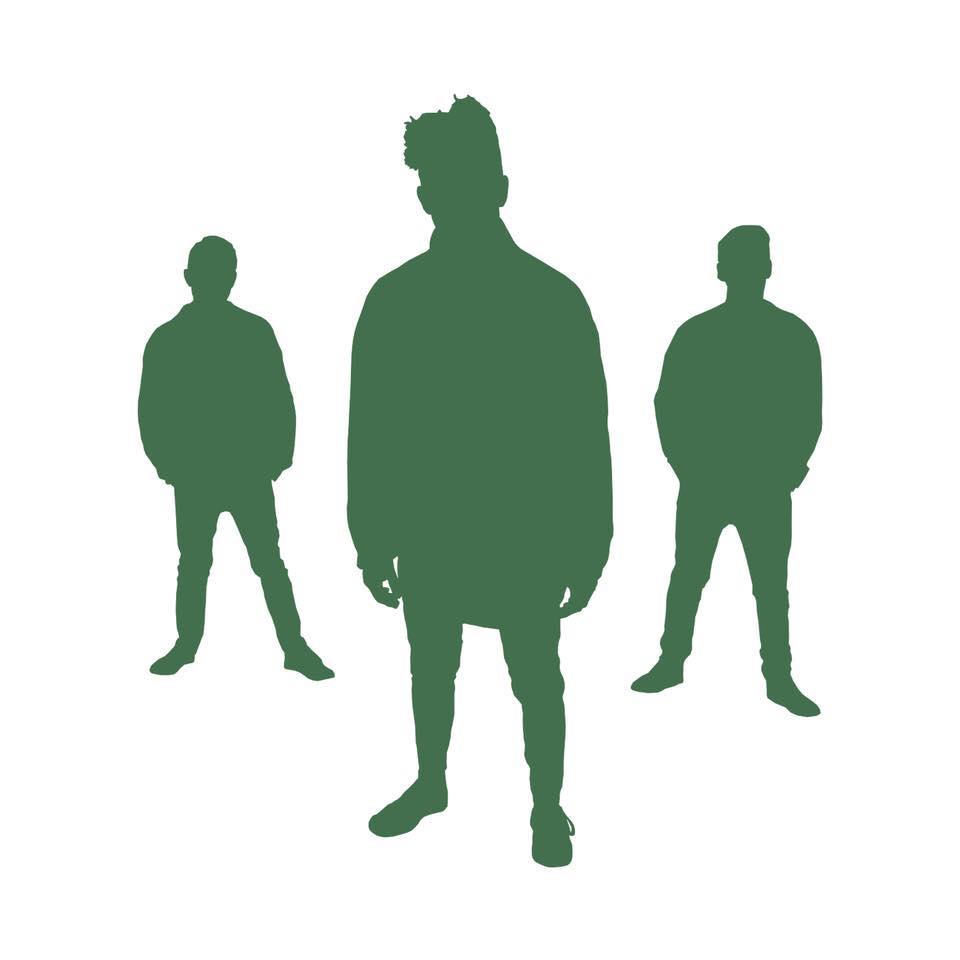 Move aside, SoCal. And take your beach-rock with you. With boyish charm and a heart for people, Roseburg creates a genre embodying the Pacific Northwest. Embracing the woodsy atmosphere and a spirit of adventure, the Roseburg guys layer upbeat, pop-rock instrumentation and a moodiness with lyrics that dive far below the surface.
I spoke with Roseburg frontman Zach Knell about their newest video release, "Wave." And let me tell you, it's a track with a past.
---
To start, why don't you introduce me to the band members. Who plays which role in the band?
I'm Zach Knell. I sing and I play the primary role of songwriting in the band. I play guitar and piano. And then next, you have Samuel Sheppard. He's the lead guitar player and he also plays a lot of piano. One more, his name's Keith Lambson. He's the drummer.
Tell me a little bit about the story behind Roseburg. How did you guys meet and decide to build a band?
All three of us were living in Oregon. I had moved to Roseburg and met Sam. The very first night that we met, we stayed up super late jamming and we wrote a song called "Identity Prices." We met and decided when we move back home, we should start a band. A few months later, I moved a little farther south and met Keith and we wrote "Stay Golden." It was a process of meeting each other individually over a period of about a year. We're all from different states, but we all ended up moving back to my hometown in Utah. We named our band after Roseburg because that's where we met.
No offense, I know you're not a "boyband." But I'm wondering, are you trying to shy away from that vibe or are you going for the choreographed Backstreet Boys thing?
Haha, that's funny. Looking at our demographic, we have more male listeners than female listeners. I think that shows that we're more in the rock vein, if that makes sense. It's helped that Spotify has picked us up on all their top rock playlists. We're on their New Alt playlist and New Noise and Alternative Beats. I think that's primarily male.
We're also these young blonde dudes. I think we play to that a little bit. We like playing the pop boyband stuff up a little bit, but as far as our music goes we're trying to keep a rock core that anybody from super young to super old can enjoy. We're all musicians when it comes down to it and we pride ourselves in writing really well-done songs. But we also want to keep it radio-friendly and consumable.
On your new track "Wave" there's for sure an upbeat alt-pop-rock feel, but the music video takes a bit of a dark turn. Explain that idea and how it connects with the lyrics and musicality.
"Wave" was originally written for another band when I was in high school, called The Atomics. They actually played the song at Coachella, but never recorded it and then broke up. So the song was passed [back] over to me and we decided to do our own version. When we got it back, we had this super poppy, surf-rock song, but we were like, "We don't want to be a Southern California band. So how do we throw these darker, more overcast Oregon undertones?"
So really it's a surf-rock song at the core, but if you listen to the lyrics of the song, you see it's not just happy. It has this moodiness to it. So for the music video, we wanted to write the "Wipeout" for the Pacific Northwest and cold beaches everywhere. The masks [in the video], that's kind of bumping into the new album, which is more conceptual in the story that we're trying to tell. That will come as we release more stuff. I just figure every music video seems to be the same and is kind of boring and we want to create something that makes people go, "Woah, that's different!"
I really like when on face value it's just a happy song that's really easy to sing along to, but I think my favorite songs are the ones that can pull that off, but also have this duality and emotion and moodiness behind. That's what we're trying to do so [our songs] come from an honest, emotional space.
So, you mentioned writing for other bands as part of your background. Any bigger names we might recognize?
Yeah, I grew up in Provo, Utah. And out of Provo, there's been some pretty big bands like The Killers and Imagine Dragons. They all come from my hometown of 112,000 people. For a period of time, it [the music scene] was huge. So I was growing up in high school during all of that. I got to be mentored and write for a lot of people. I wrote for The Aces, and they're killing it now. I also wrote for The Strike. I highly recommend listening to them to! Their lead singer Chris Crabb has been my mentor for a long time.
Even though you all have a background in music, you're a relatively new group. But you've already toured a bit! What was that like? What did you learn through that process about yourselves and performing?
I had already played quite a bit of shows by myself because I released a lot of my own music in high school. And Keith had played with some other bands as well. We released our first song [as Roseburg] eight months ago and it got way bigger, way quicker than we thought it would.
I think that even if you're super experienced with live shows, it's always a new dynamic playing with a new group. So really our first wave of touring was just an adjustment period. We've improved so much, but it was a lot of working out how to play with each other, working out why people show up to see us. Like, what do we have? We found that we have this cool, Oregon, "foresty" [vibe]. It was fun figuring out who we are as a band.
After the success you've experienced so far, what are your plans for the future of Roseburg? Can we expect that conceptual album you mentioned anytime soon?
Yeah, to me the most important thing is releasing new music consistently – all the time. We're living in a world where the music industry is changing a lot. Before, people would work on an album for two or three years, tour on it for two years, and then come back. But now, if you want to stay relevant, it's a world of releasing singles. That's kind of how streaming platforms work. So I think people can definitely expect us to just consistently be releasing throughout all of 2019, building up to this album.
Also, it's really exciting, ever since we got put on some of those huge [Spotify] playlists, we've been reached out to by a couple record labels and huge talent agencies. Up to this point, we've been completely self-managed, self-released, completely independent. But there's a few people we're talking to that we're really interested in. Who knows, our plans could totally change, but there's definitely some really cool things going on for us. It's exciting. It's fun.
What goals do you hope to achieve as a band?
I take it in strides and look more short-term than long-term. We try to look at it a lot more as what's the task at hand to move forward to the next phase. That being said, my very next goal is doing a U.S. tour and even out of the country, for new audiences. The reason I play music is to connect with people. I love meeting people, inspiring people, being inspired by other people. I just want to play for as many new people as possible.
Our ultimate goal is to be one of the biggest bands in the world. I think the reason we want to do that aside from for people's sake, we love music. It's our passion. We want to do that at the highest level possible. It's the greatest fulfillment. We share this common thing where we're all pretty "delusionally confident." We know what we're capable of and it's gone so well so quickly and we're just going to do it until it works.
What message do you hope to leave with your listeners?
On face value, you hear a lot of people say, "We want to help people." A lot of bands say that I think they mean it. But music can tend to be really selfish. You have a lot of artists that are just trying to one-up each other and make themselves shine. But that's not what music is about. You literally record music so it can be played back for other people. If it's for you, just jam in your basement by yourself.
I want to look in the mirror every day and be able to say I am genuinely doing this for the kid in Ohio that is 16 years old and has problems with his family and he's struggling and he needs something to make him feel like it's okay. We write about the big, tough questions that people have. Whether it's "What is my purpose on this earth?" or anxiety, depression and super hard mental situations, or bad family situations or insecurity or being bullied, there's such a huge variety of the big picture internal struggles that people have.
There's this kind of magic feeling that we captured when we met in Roseburg. And that's part of the reason we named our band after that place. When we met, we had this overwhelming feeling like it was completely out of our control. Everything just fell in our laps and it was pretty magical the way that the band happened and everything just went so well. I want people to leave our concerts feeling understood, that same uplifting, magical feeling that inspires them to do well in whatever they do.
Most music nowadays is encouraging people to escape their problems, whether through drugs or partying. We want to be the music for the humble people that just want to do and be good. It's supposed to be inspiring. It's happy. The reason we throw in those moody things is because it's real. We don't want to sugarcoat with super cheesy, happy uplifting-ness. Even lyrically, we're being super raw and saying things how they are, and saying things people might be scared to say. Having moodiness, even musically, there's always that edge of hope that it's going to get better.
My favorite question to ask, it's not deep at all. It just helps me get to know people.. What is your favorite dipping sauce?
I think I could answer this for the whole band! Sam's is ranch. He's always getting ranch. Mine is barbecue sauce for sure. I can dip a lot of things most people never dare to dip in barbecue sauce, like burritos. It's so good! Try it! Keith's favorite is tough. He's somewhere between the barbecue and ranch. Actually, I wouldn't be surprised if he mixed them.
---
As a bonus, Zach shared his go-to first date question: "What are your parents' first names?"
And thankfully, he knew the answer for each band member:
Sam's parents — Heidi & Jonathan
Keith's parents — Scott & Eva
Zach's parents — Abraham & Gretchen
I absolutely loved talking with Zach and diving into all that Roseburg stands for. Their sound matches their heart and soul perfectly. And Zach is dang funny! I can't wait for them to work their way toward that nationwide tour.